Selling a flat
with professional advice
is more effective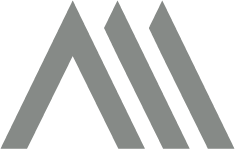 Selling a flat with professional advice is more effective
Thanks to new technologies, any owner can easily sell a property. At Abarca we know that it is not the most recommended option, which is why we offer our clients a totally transparent and efficient purchase process, accompanying the client until the last step of the operation. With the appropriate advice and with the following basic pillars, you can achieve a higher return on the sale of the property.
mportant aspects to sell an apartment:
Appraisal:
A real valuation of the property is absolutely essential to optimize the sale. At Abarca we offer you a completely free appraisal service with no obligation.
Market:
A total knowledge of the real estate market, of the different areas of the city and their movements is essential to offer the property for sale. In addition, the advisor is aware of the current legislation to be able to resolve any questions or queries that arise during the sale.
Marketing
Good online marketing is essential. In Abarca we have a presence in the main portals both nationally and internationally, we carry out virtual visits, photographic reports and we make renderings with reform proposals. In addition, we place great emphasis on the presentation of the property as it will be essential for it to be an attractive product in the eyes of the buyer.