The Socimi:
The Real Estate World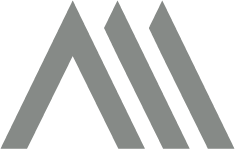 The Socimi: The Real Estate World
What is a Socimi?
The Socimi are public limited companies that are listed on the stock market. It is the acronym for Listed Stock Companies for Real Estate Investment.
The main activity of these companies is the acquisition, promotion, and rehabilitation of urban properties to be used for leasing. And its main objective is to help promote the rental market in Spain. The Socimi are the Spanish version of the REITs (Real Estate Investment Trust). REITs were born in the United States in the 1960s and later became established in Europe as well.
In Spain they were approved by the law 11/2009. However, they did not become effective until the end of 2012 when the Government made changes to the regulations that regulate them.
Some outstanding features:
• At least 80% of the property portfolio must be destined for the rental market. • Real estate assets can be homes, offices, commercial premises, warehouses or parking spaces. • They cannot sell their acquired properties until at least three years after its acquisition. • They must pay their shareholders annually. • To create this company, you must have a property and a minimum share capital of 5M euros. • They are exempt from payment of Corporation Tax. And, they have a strong bonus (95%) in the Tax on Patrimonial Transmissions and Documented Legal Acts. • They must be listed on the Spanish or European regulated market.