The real estate world:
The Certificate
of Habitability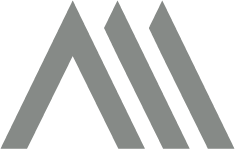 The real estate world: The Certificate of Habitability
There are many situations in which a certificate of occupancy is required. Despite this, few really know what it is and what it is for.
What is the certificate of habitability?
It is a document that certifies compliance with all the minimum requirements to consider a living space. Aspects of health, hygiene and robustness are considered. This document is governed by each Autonomous Community and is valid for 15 years.
What requirements does it regulate?
To dispose of it, an architect must make a visit in which certain aspects are reviewed.
An important aspect is the number of rooms and their dimensions, as well as if it has the minimum stays. It is considered as minimum stays to have a living / dining room, kitchen, bathroom, and bedroom.
In relation to health and hygiene, aspects such as ventilation and lighting are taken into account.
Finally, the security of the home is checked, checking the state of the facilities and construction materials.
Steps for the procedure
To process it, you can contact us or contact an architect directly.
Is it mandatory to have a Certificate of Habitability?
It is mandatory that all homes have it, according to article 9 of Decree 141/2012. In addition, it is not only mandatory by law, but it is necessary to carry out most of the procedures related to housing. For example, for the contracting of supplies, to rent or sell a home or even to grant a mortgage.